If you have issues with mapping HostelCulture, one of the reasons might be the specifics of creating room types on that channel.
Background: Some clients have difficulties in creating room types in HostelCulture channel extranet and mapping them to Myallocator rooms. The issue with Hostel Culture is that the channel has a very limited selection of names, which is inconvenient for bigger properties.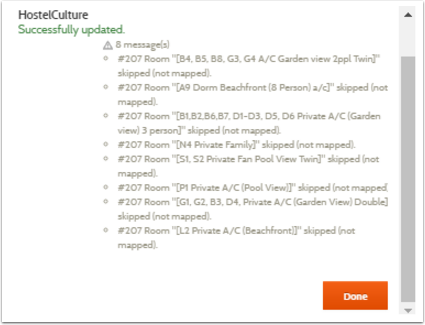 Solution:  According to HostelCulture clients' experience, the way out could be to select: Create Special Room option and rename rooms using this feature. This will help create the corresponding number of room types and do the proper mapping.